SeniorSpace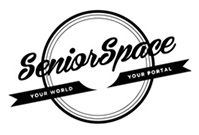 Gugs Lushai, Operational Director and Co-Founder SeniorSpace Limited
SeniorSpace is a news, information, entertainment and shopping portal designed for the over 60s, using a "TV Channel" format suitable for tablets, smartphones and smart TVs. A UK based internet business to support the underserved "Silver Surfer" market.
SeniorSpace
will deploy channels featuring: daily news; support information; employment and volunteering opportunities; competitions and games; entertainment: Skype; email; books; films; music; dating/friendship; comparative switching, purchasing and membership discounts.
All information is filtered by our unique news-streaming platform allowing international, national and local filters to be tuned into. What is unique about this information streaming platform is that it allows a domain specialist to do the research and editing work of a large team of specialists in real time and allowing the production of high quality and relevant content.
The aim is to serve the 14m over 60s in the UK, rising to 29m by 2033 – acting as a natural homepage for those already online and encouraging greater numbers of those not already connected to go online. Our expectation is that – by reaching just 5% of the target demographic – we would have an audience of 700,000 to connect with, inform, entertain & reach out to.
Advertising and sponsorship is the basic business model enhanced by "bolt on services" delivering value-for-money for a growing on-line membership that have membership discounts and other benefits directly from an online SeniorsCatalogue.
SeniorSpace is led by Co-Founder Tony Watts, OBE (CEO) and ably assisted Gugs and the third and final Co-Founder Norman Clements (CTO) whose company KLEA Global has rolled in the news media IP for SeniorSpace. Tony is the UK's most experienced editor in this zone, and together the Team will bring alive the portal with features especially designed for this market.