Medilink SW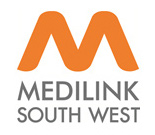 Overview and business support from Medilink SW
Dr. Gugs Lushai, Board Member and Co-Founder of Medilink South West
Medilink SW
Medilink SW
In the South West of England, Medilink SW is the organisation that supports industry network development and growth through continuous sustainable business practices. It has an Industry led Board that promotes the SW of England Life Sciences and Med Tech Trade Industry delivering business support, Events, Networking and Specialist business growth provision.
Medilink SW uses the "Industry Champions" model to develop focus on targeted industry intervention. Domain specialists from industry double up as the Medilink SW Advisory Board in areas as diverse as Near Patient Diagnostics, Selling into the NHS, Assistive Living Technology, Skills Alliance, Medilink SW Distribution Club, Biosensors for use in industry and MarineBio Industrial biotechnology to add value to the industry community.
Medilink SW working with regional businesses providing business growth
Medilink SW focuses on developing critical mass for industry, i.e. through the right industry led approach, and uses the Medilink SW Champion's network and Industry focused events to get grass root focus:
Accelerating business growth;
Enabling route to markets (national and international), working closely with UKTI;
Supporting the Local Enterprise Partnerships in their drive for Inward investment (with discounted trade missions to international shows through our international programmes;
Accelerating Skills force development (a special Champion's programme covers this called the "Medilink SW Skills Alliance");
Developing special local and regional mapping of regional specialism (Academic, NHS and industry) – a regional map just launched;
Promoting supply chain involvement and consortia building for industry intervention.
Medilink SW as a provider of specialist support to 3rd parties
Medilink SW has a "Professional Suppliers programme" that allows us to support industry need through a network of mentors and from specialist provision across the region. These are often supported by government programmes such as GrowthAccelerator which require matched funding from companies and offer tailor made solutions that come with membership discounted rates.
Medilink SW staff provides direct on-the-phone support to members, including for one-to-one introductions to other industry support agencies. For more intense business engagement e.g., promotional activity or inward investment, we develop tailored solutions often comprising:
Paid-for-service options (discounted for members);
Alignment with government support programmes;
Through sponsorship models (typically £500 to £5000).
In all cases deliverables are agreed to match client needs.
How do I join Medilink South West
Please click here to contact me for any assistance.