Our Partners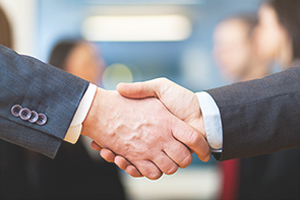 The Lifesciences-Healthcare Ltd Team is supported by its specialist partners.New innovation and accelerated growth require "out of the box" and disruptive methodology delivered by tested models. We work hard to work with some of the best companies and teams to deliver affordable and scalable solutions to our clients in the Life Sciences and Medical Technology Industry.Our success is celebrated with our Strategic Partners who have serviced all the technology industries and most of whom have worked with SMEs, Corporates, Public and Government organisations in the BRIC, EMEA, EUROPEAN, AMERCAN economies. In alphabetical order these include:
Intelligent Web & Mobile Soultions


Simera focuses on Web development, e-commerce and mobile app development
Simera is a group of Technology Companies focusing on web based e-commerce, web
optimisation and mobile application development for various industry sectors. Simera offer consultancy services in the areas of Investment
Readiness for Funding, Interim Management, Mobile Strategy and Applications, Enterprise and Employability Programmes, Online Branding Strategy,
and White Label Ecommerce Platforms.
Sales & Marketing

Founder and CEO of Velocity RDT
Simon Poyser has over 20 years experience in executive roles taking innovative products into new international markets.
Prior to forming VRDT his experience was gained across a number of technology enterprises
from the UK, EU and Silicon Valley California. Simon has been in director roles within innovative technology and communication companies
including ILOG-IBM, Orange, France Telecom, Fairisaac and Experian.
R&D Tax Credits

RDP Associates Inc. (RDP) are dedicated to assisting SMEs with obtaining funding for innovation.
We guide you on how to apply for government incentives and maximize your cash returns. Be it for government grants or R&D tax credits, our consultants effectively and efficiently examine your qualifications for grants and R&D tax credit eligibility.
Leadership & Training

Elliott Training focuses on Leadership and Management Training
Working with Life Sciences Healthcare a range of management qualifications have been
carefully formulated to meet the varying learning and development needs of employers of all sizes across Life Sciences and Medtech Industry
sectors.In addition, every ILM qualification can be delivered in-house or at one of our 10 UK training venues. Along with Life Sciences
Healthcare's provision areas of special focus include: Leadership & Personnel Management, Commercialisation, New Markets (International
Market Entry), Regulatory Compliance and Intellectual Property Management.
Technology & IP Management

Director Highbury Ltd and Highbury Pacific Ltd; Biotechnology & Healthcare Business Development Consultant
Christi has over 25 years worldwide licensing and commercialisation experience with both early stage and late stage life science technologies and
consumer healthcare products.
She specialises in the management, auditing, valuation and commercialisation of IP, in the
pharmaceutical, biotechnology, consumer, environmental, social enterprise and healthcare sectors. Christi is also actively involved with spin out
funding and strategic IP commercialisation. Christi founded Highbury Ltd as an independent consultancy specialising in product and technology
commercialisation and business development across a wide range of technical sectors (i.e. consumer products, biotechnology, healthcare,
pharmaceuticals, environmental technologies, automotive engineering, mechanical engineering, optics and nutrition). She is currently on the Board
of 4 companies involved with different areas of IP and Intellectual Asset Management (IAM). Christi has been a past advisor to the EU Commission
with regard to IP and has created and continues to deliver IP related business and university workshops.
Disclaimer: The overview of support and services indicated here simplify much of the business support available currently for SMEs in the UK in a concise manner. However this lends itself to occasional oversimplification. It is the responsibility of the company to follow up with us or research the support programme fully to ensure suitability.